Nile Obsidian Black
價格不含關稅
The Nile is a recasting of our iconic Isar rucksack with its complex interplay between form, space and practicality. It effortlessly balances innovative fabrics and an architectural silhouette with a large carrying capacity, and features an integrated rip stop nylon hood.
The body of the Nile Obsidian is made from a water-repellent coated polyester with a tactile rubberized finish complemented by breathable mesh lined straps and back panel. The interior of the rucksack has a subdued grey lining.
The cocoon-like shape of the Nile opens to reveal an integral laptop pocket, which offers safe storage for devices of up to 15".
The two top strap buckles are refashioned in a hybrid of plastic and metal that ingeniously tightens the shell of the bag onto the shoulder straps.
Details:
capacity (litres)

:

29.5

color

:

Black

composition

:

Obsidian Polyester

device

:

up to 15"

features

:

Hood;Water Resistant;Device Pocket

material

:

Obsidian

sku

:

28634

style

:

Backpack

height

:

53

length

:

22

width

:

34
IMPORTANT CARE ADVICE

Avoid contact with any type of chemical cleaning agents as those can result in fabric damage and discolouration.
Clean with a damp cloth to remove dust and other dirt.
Share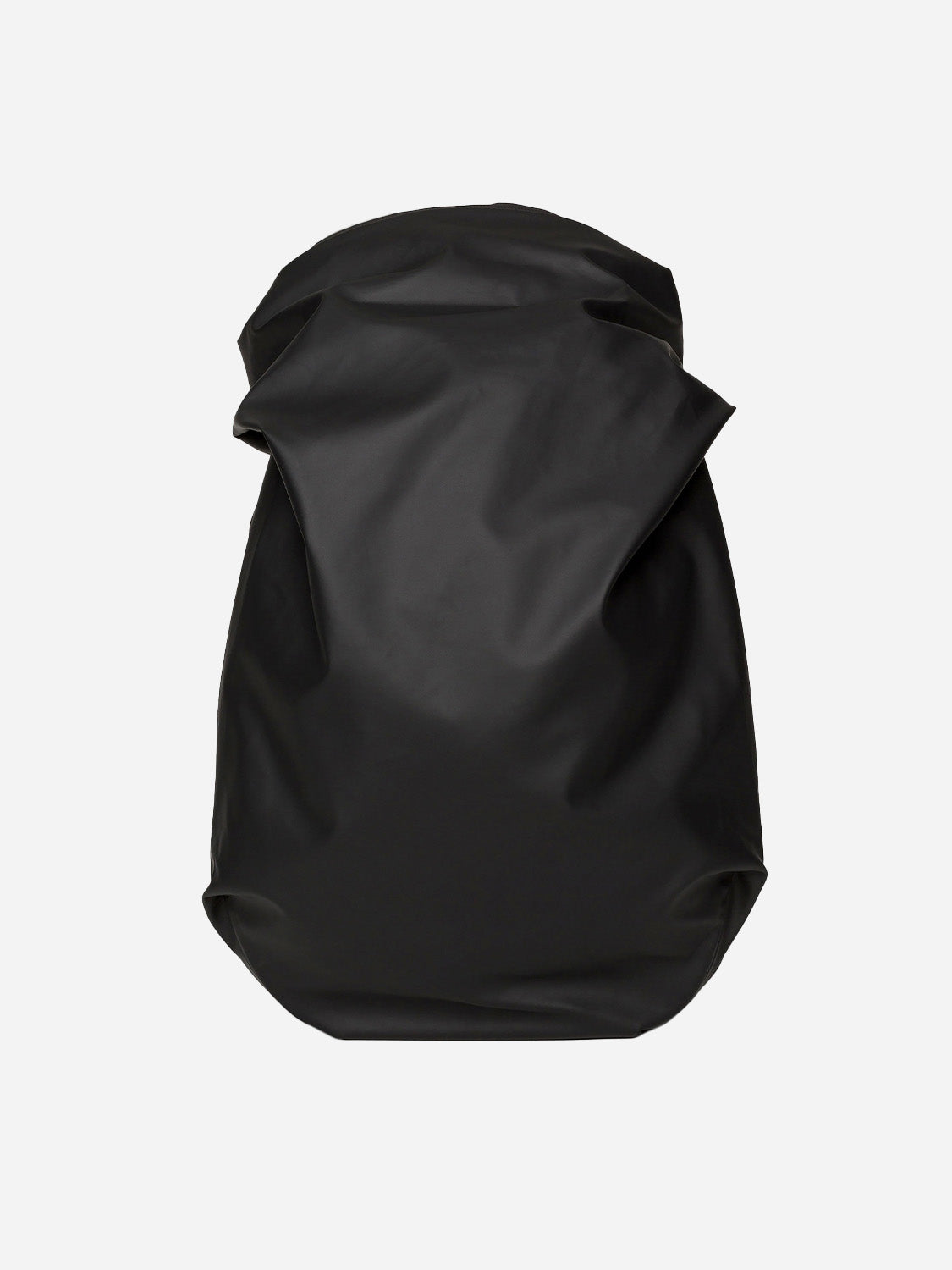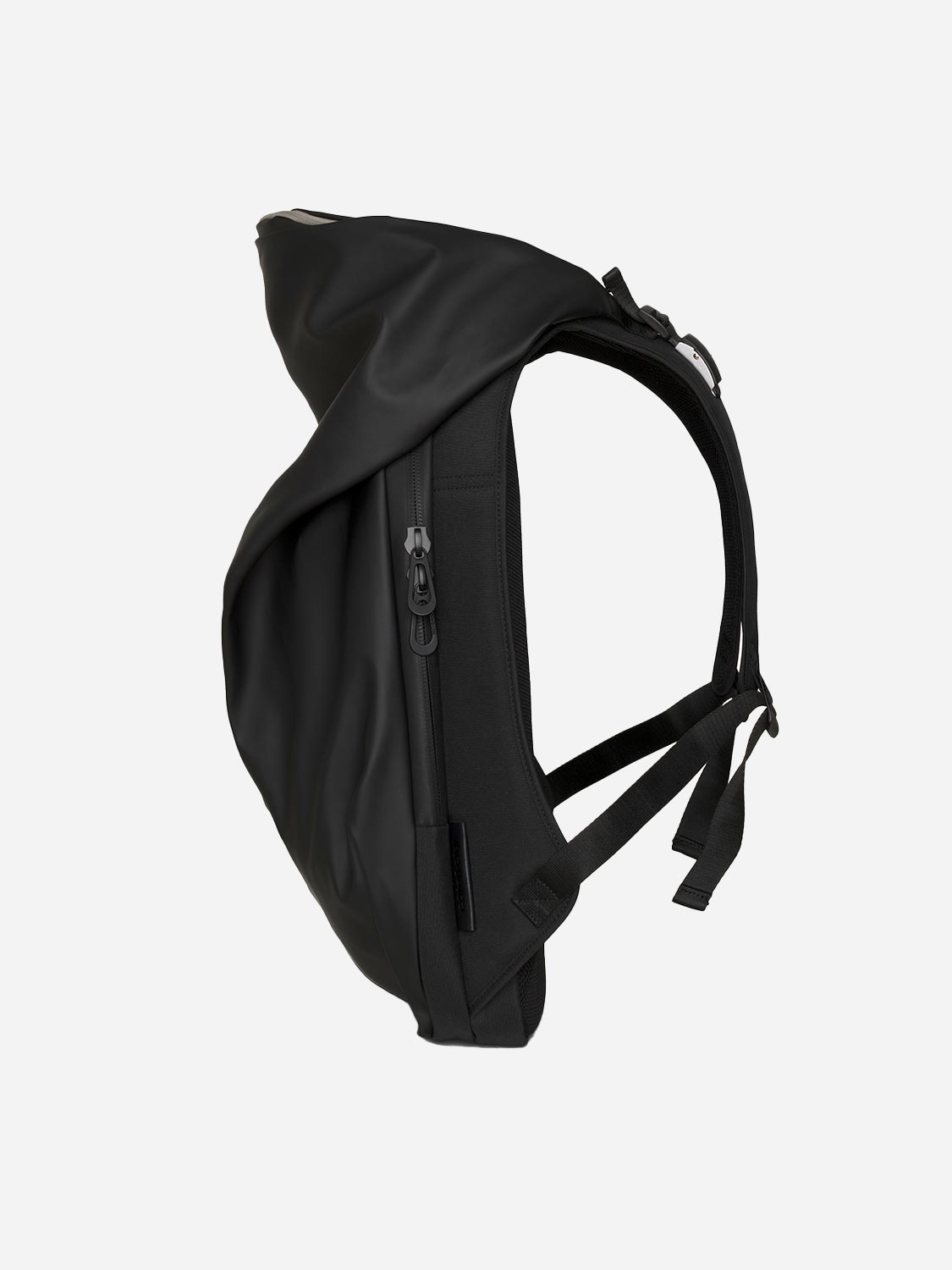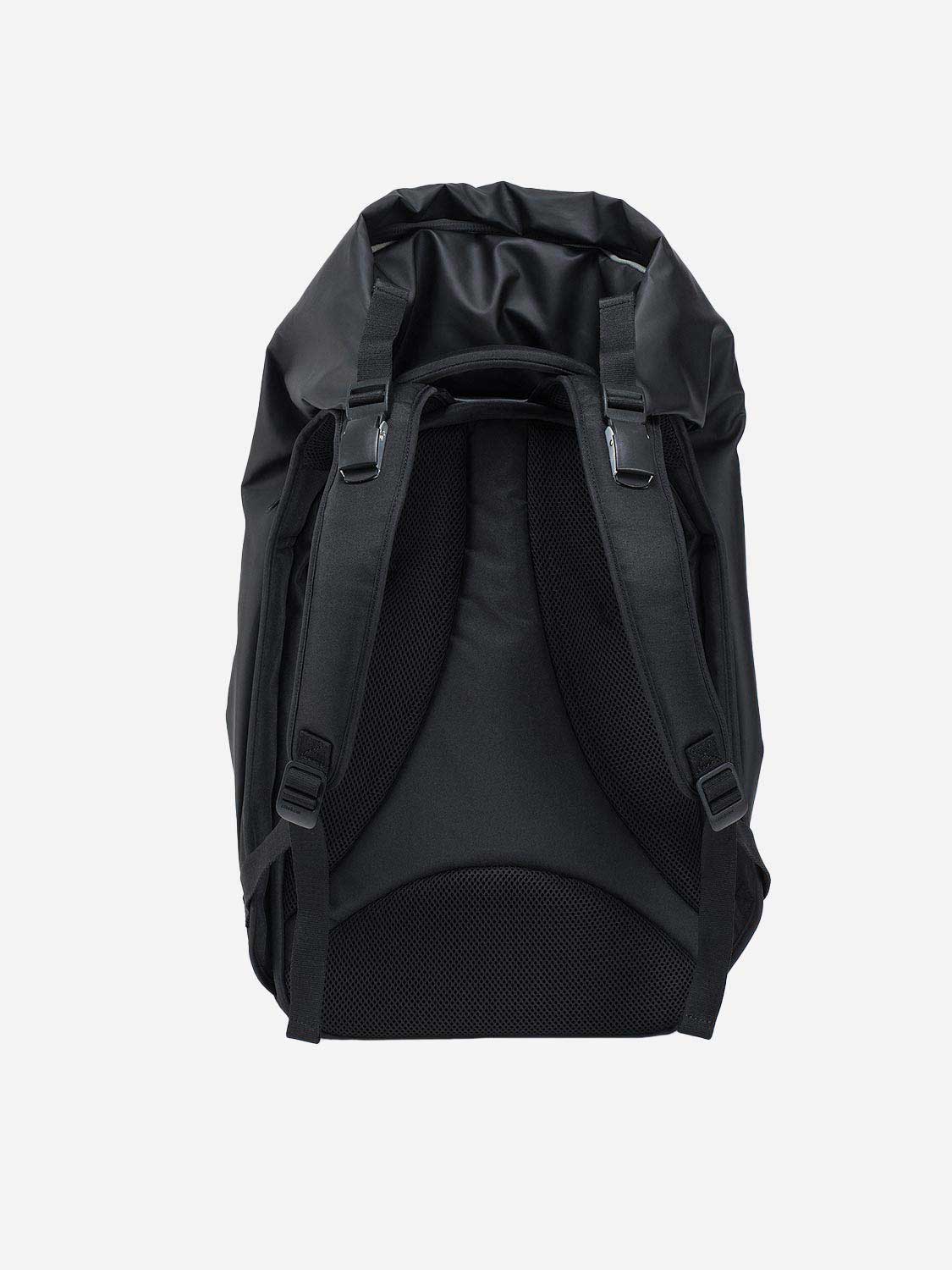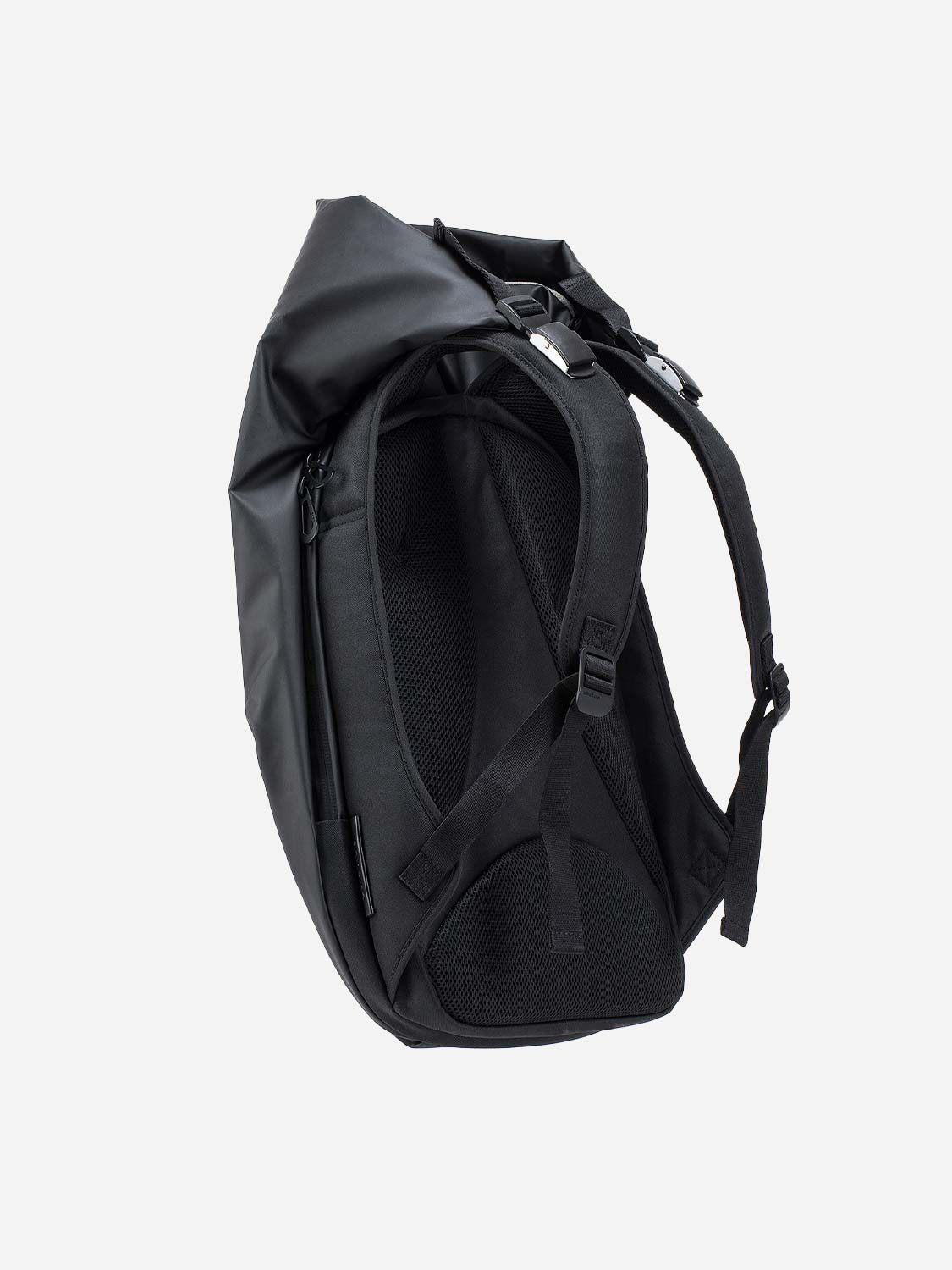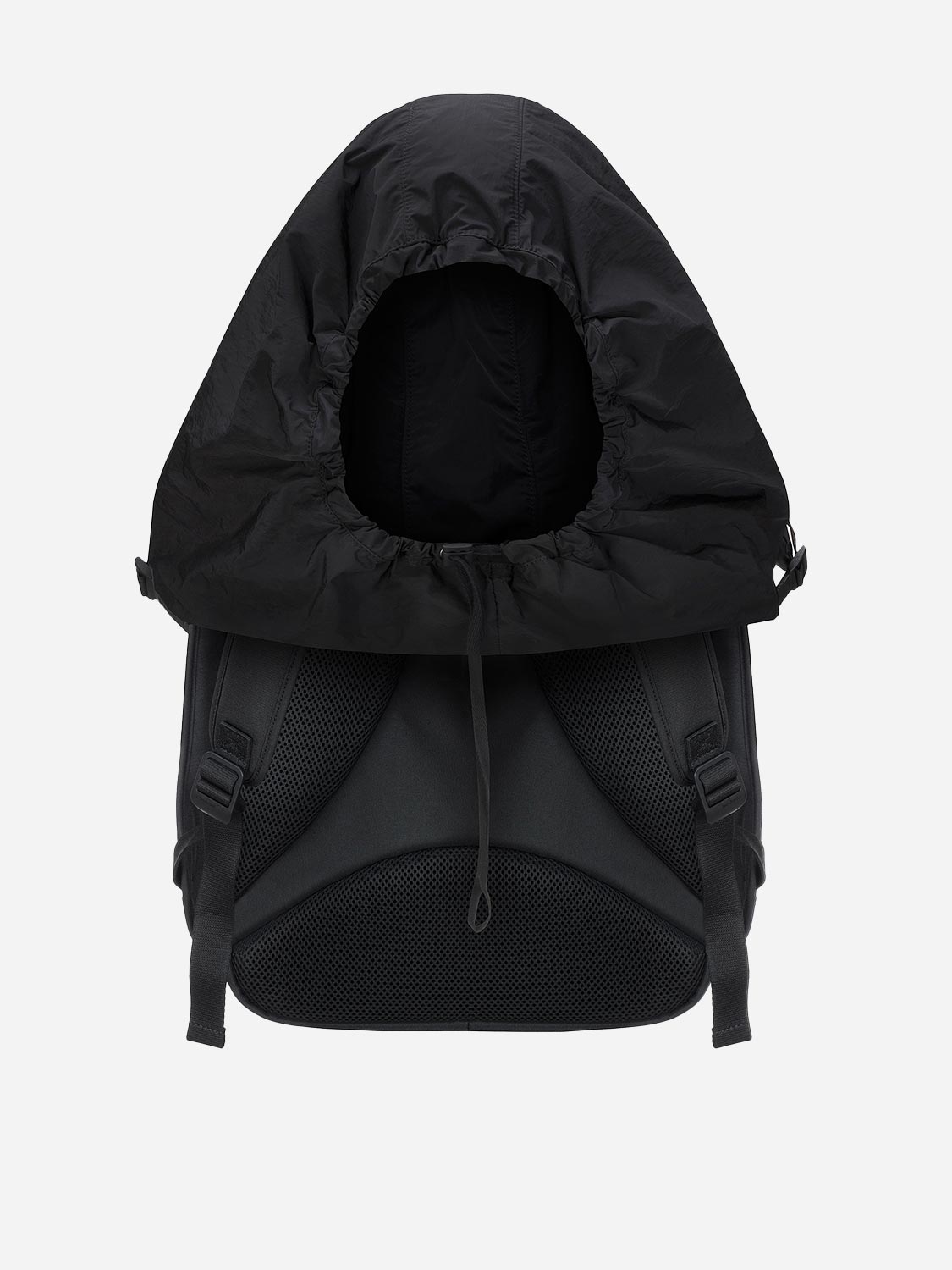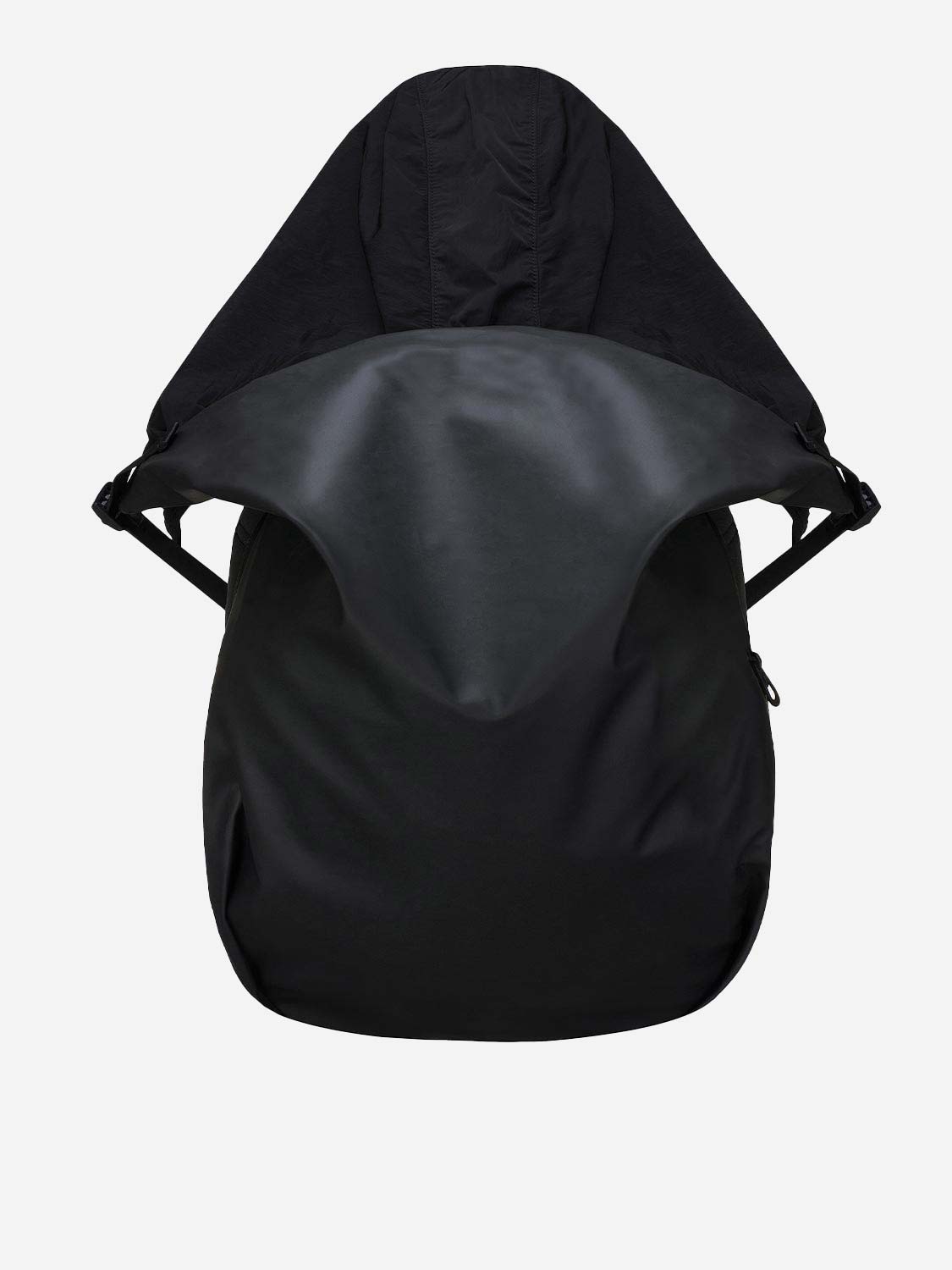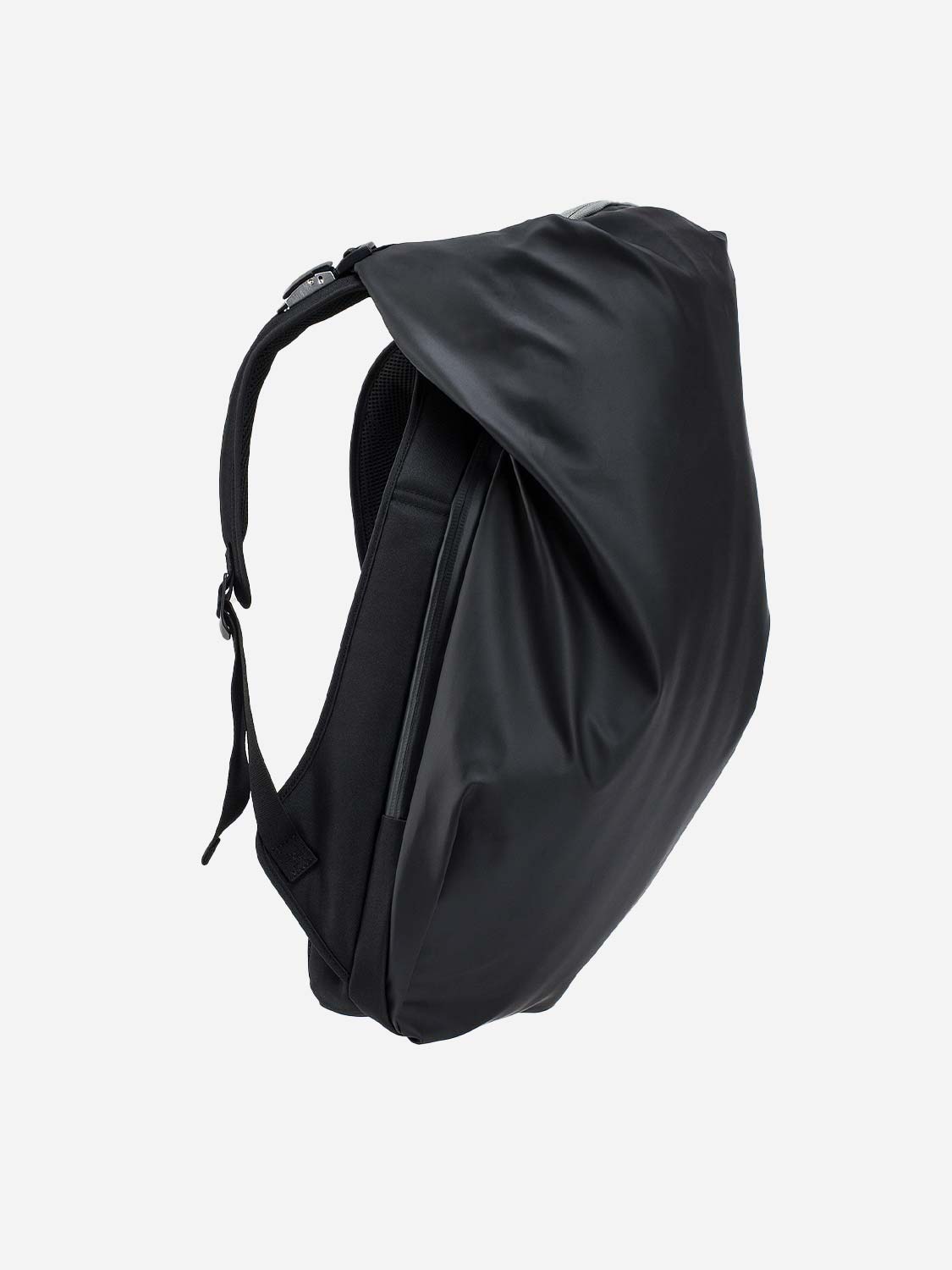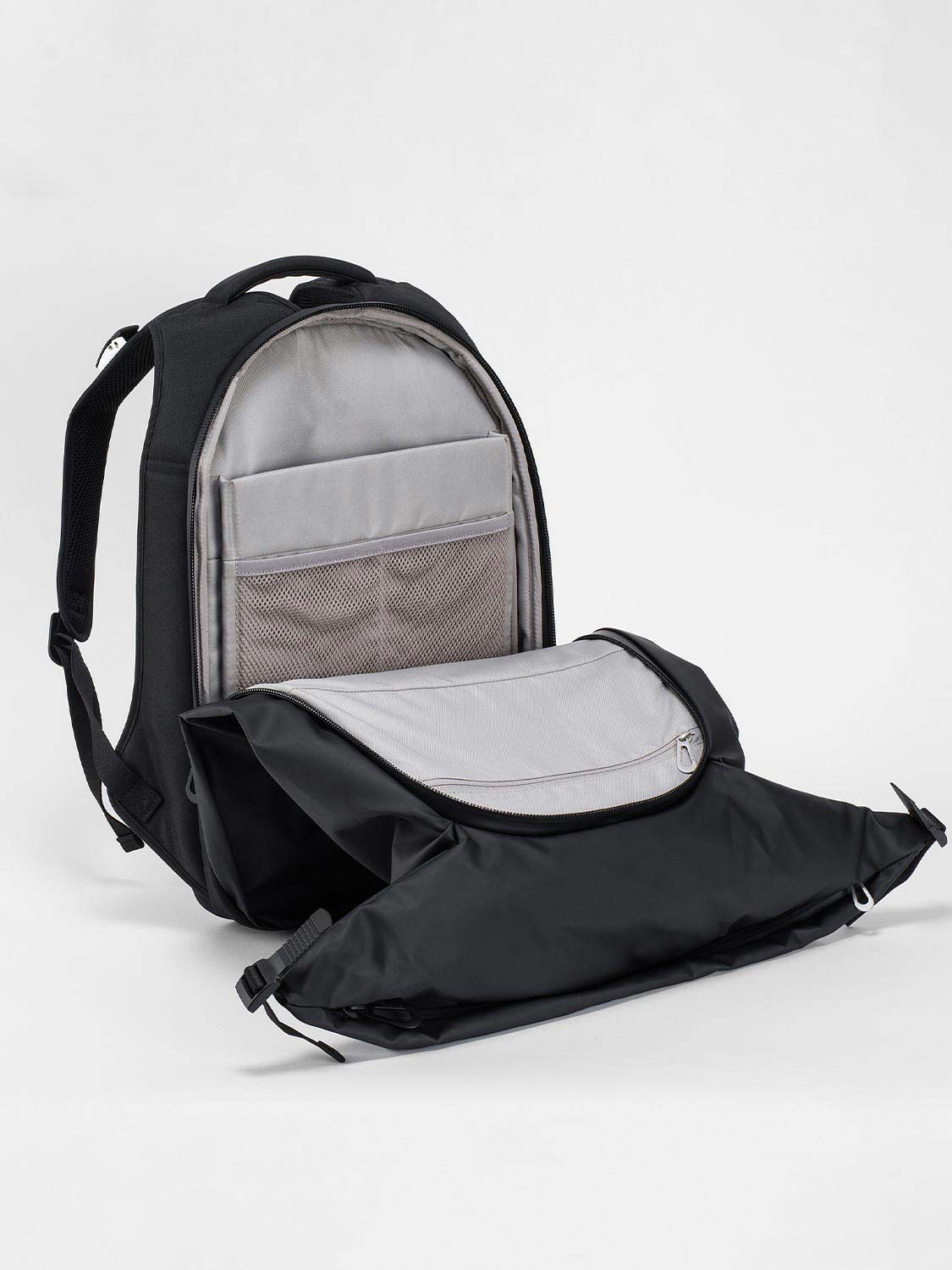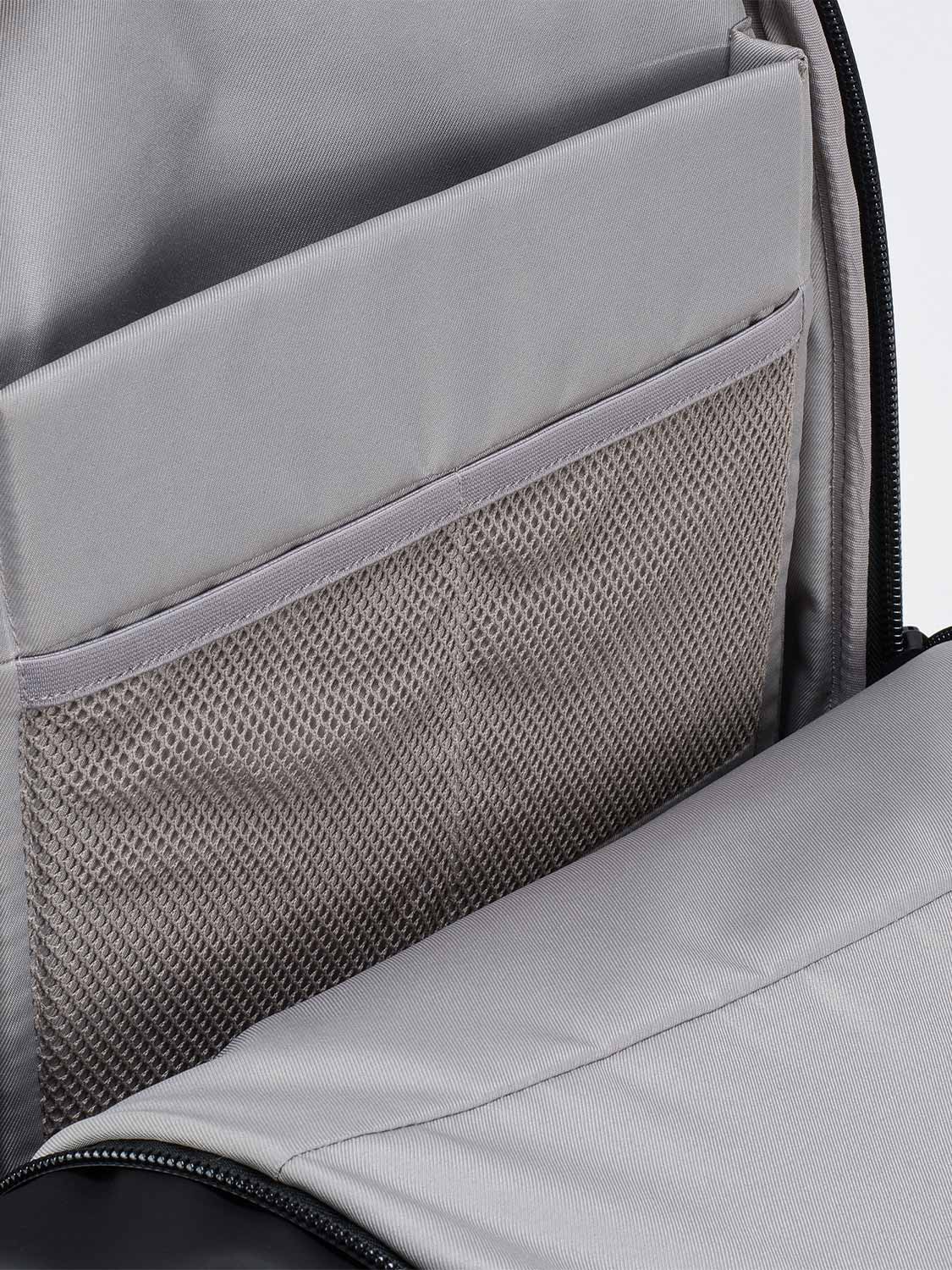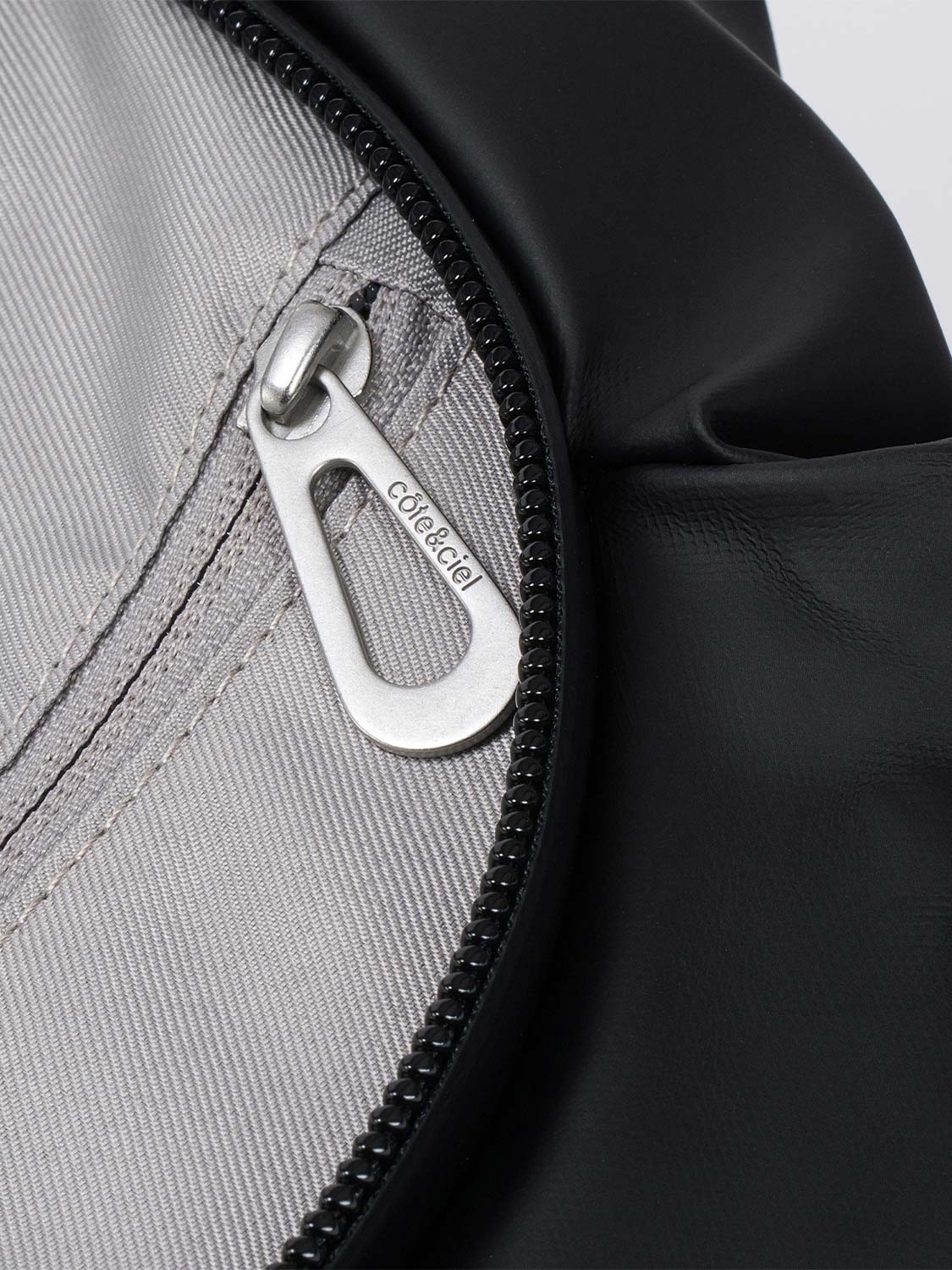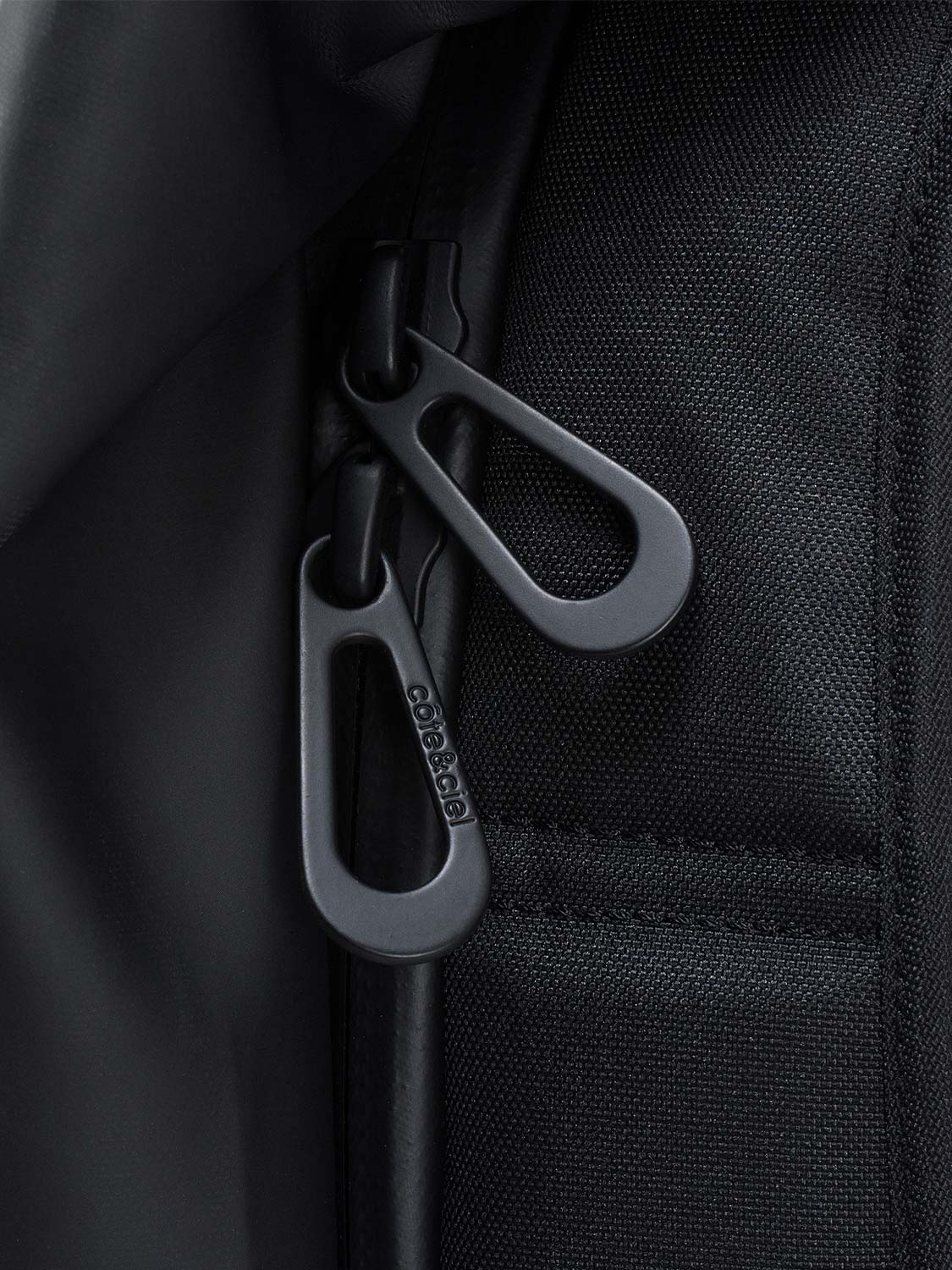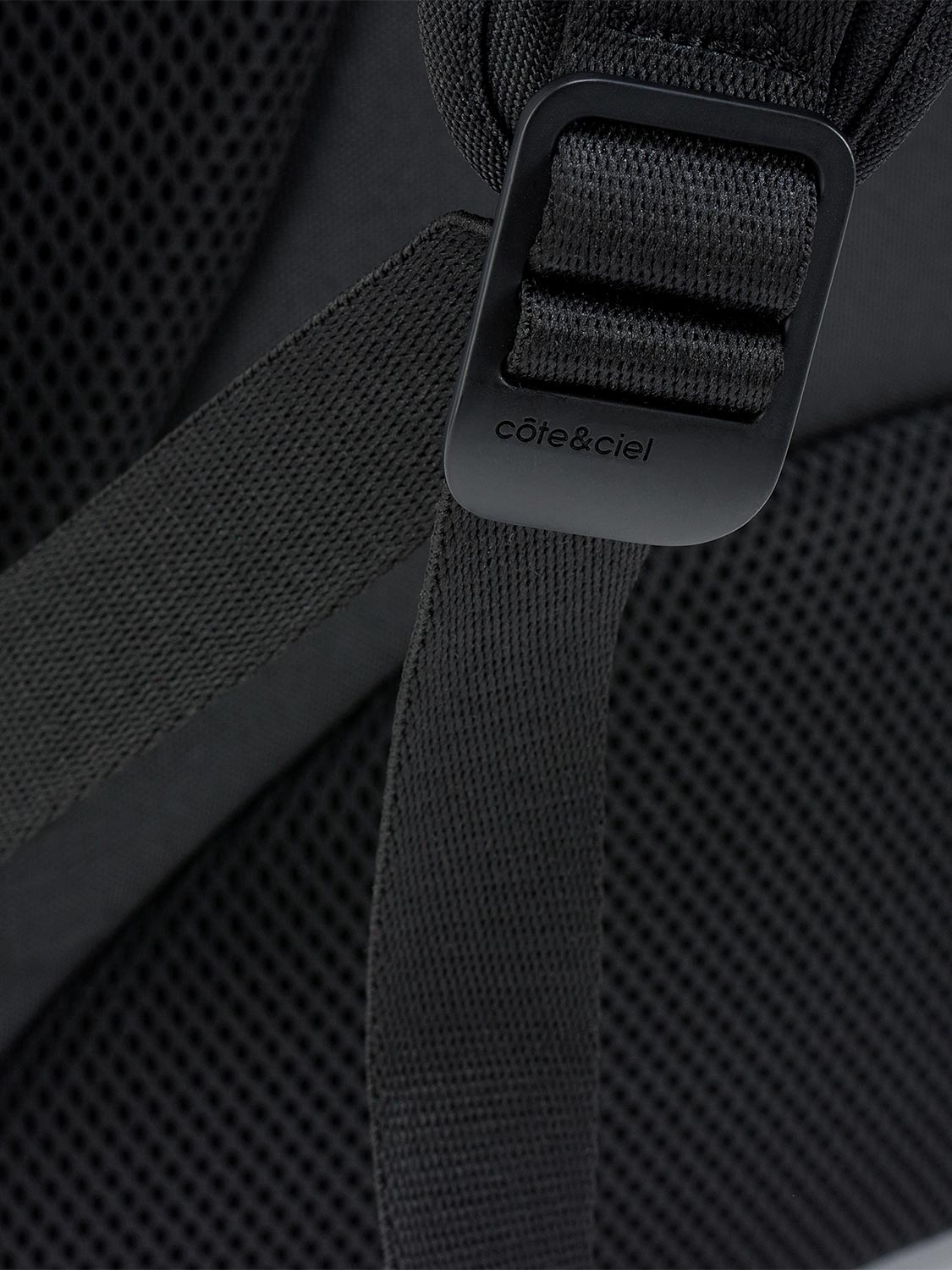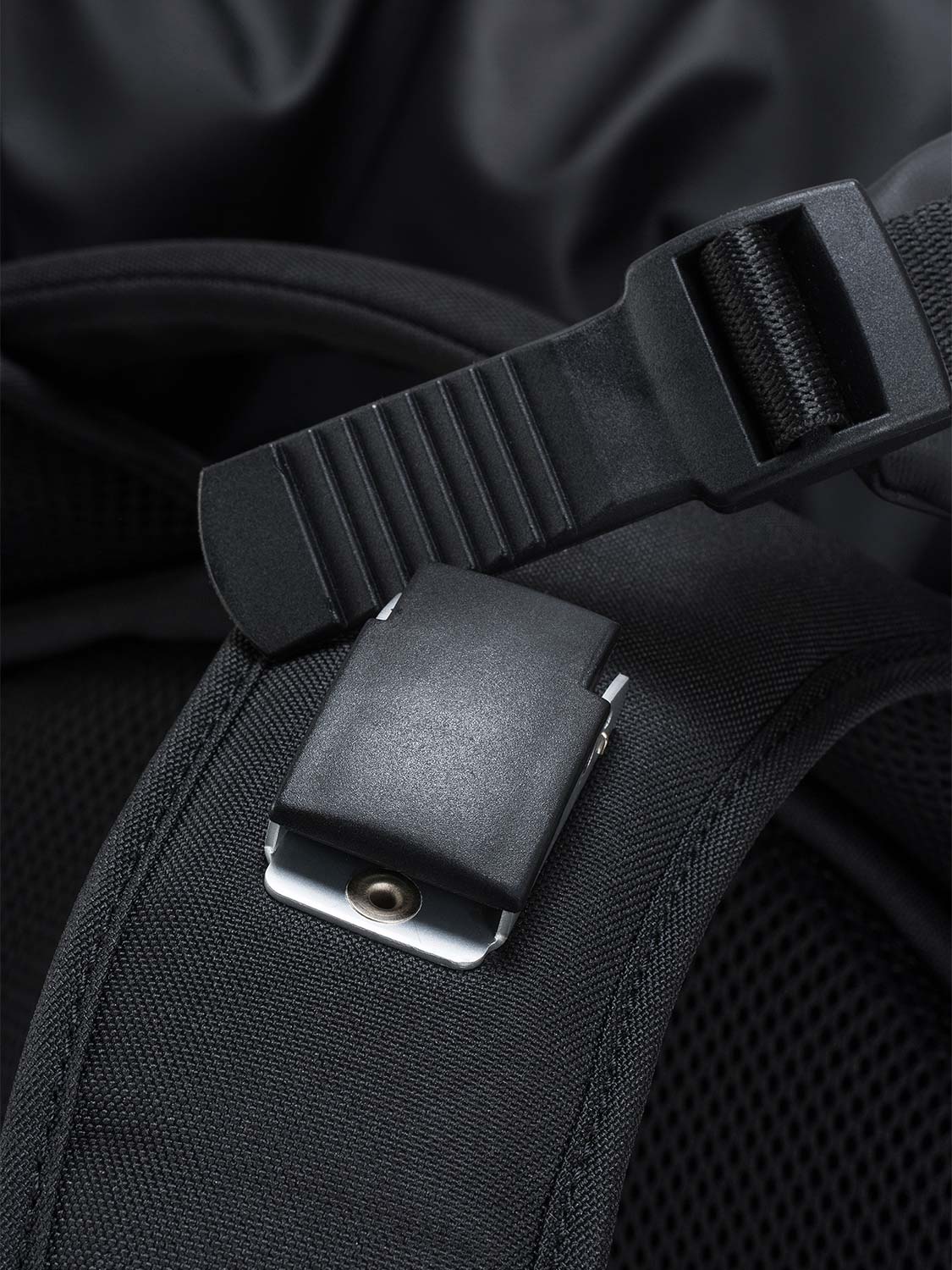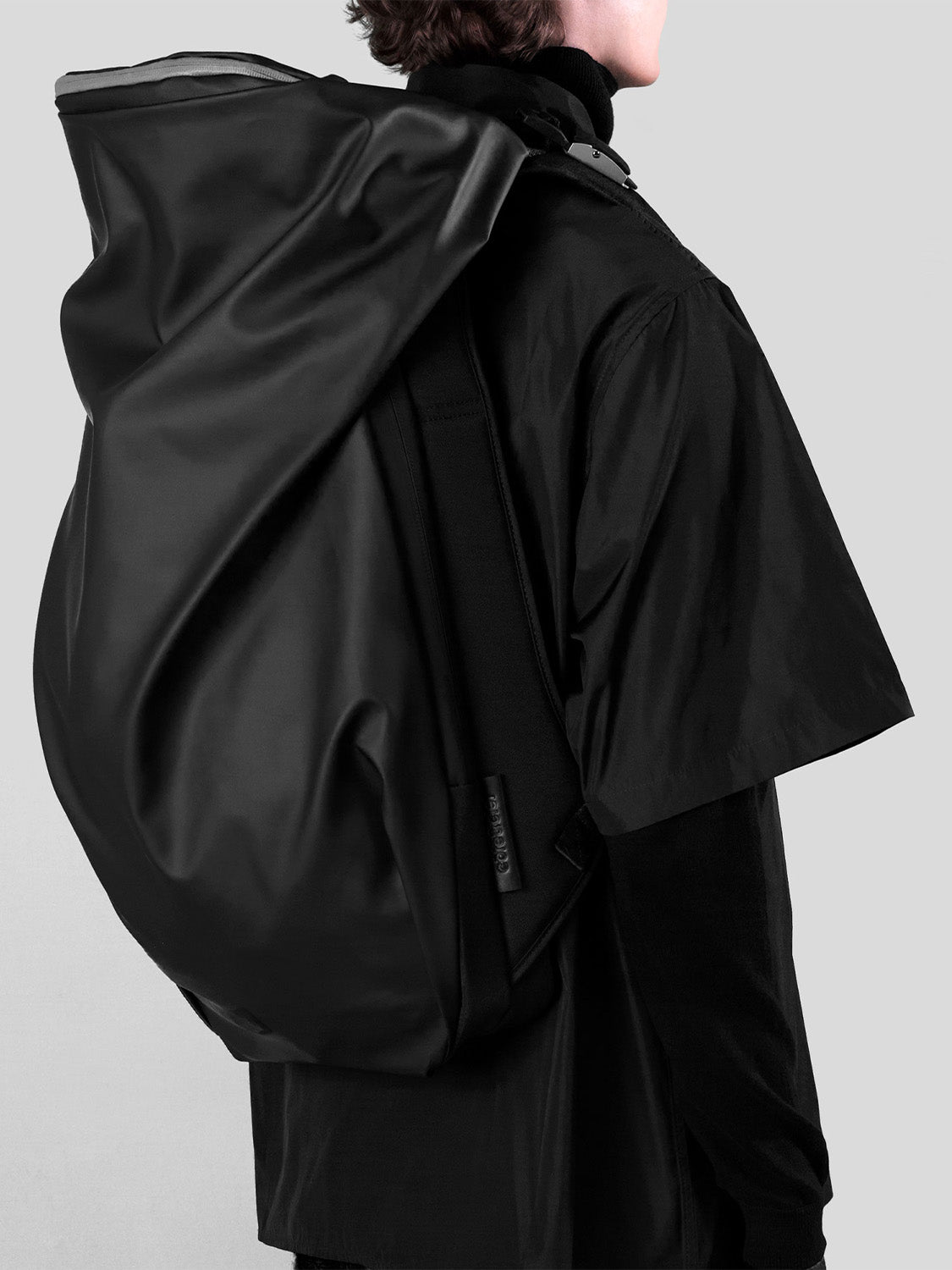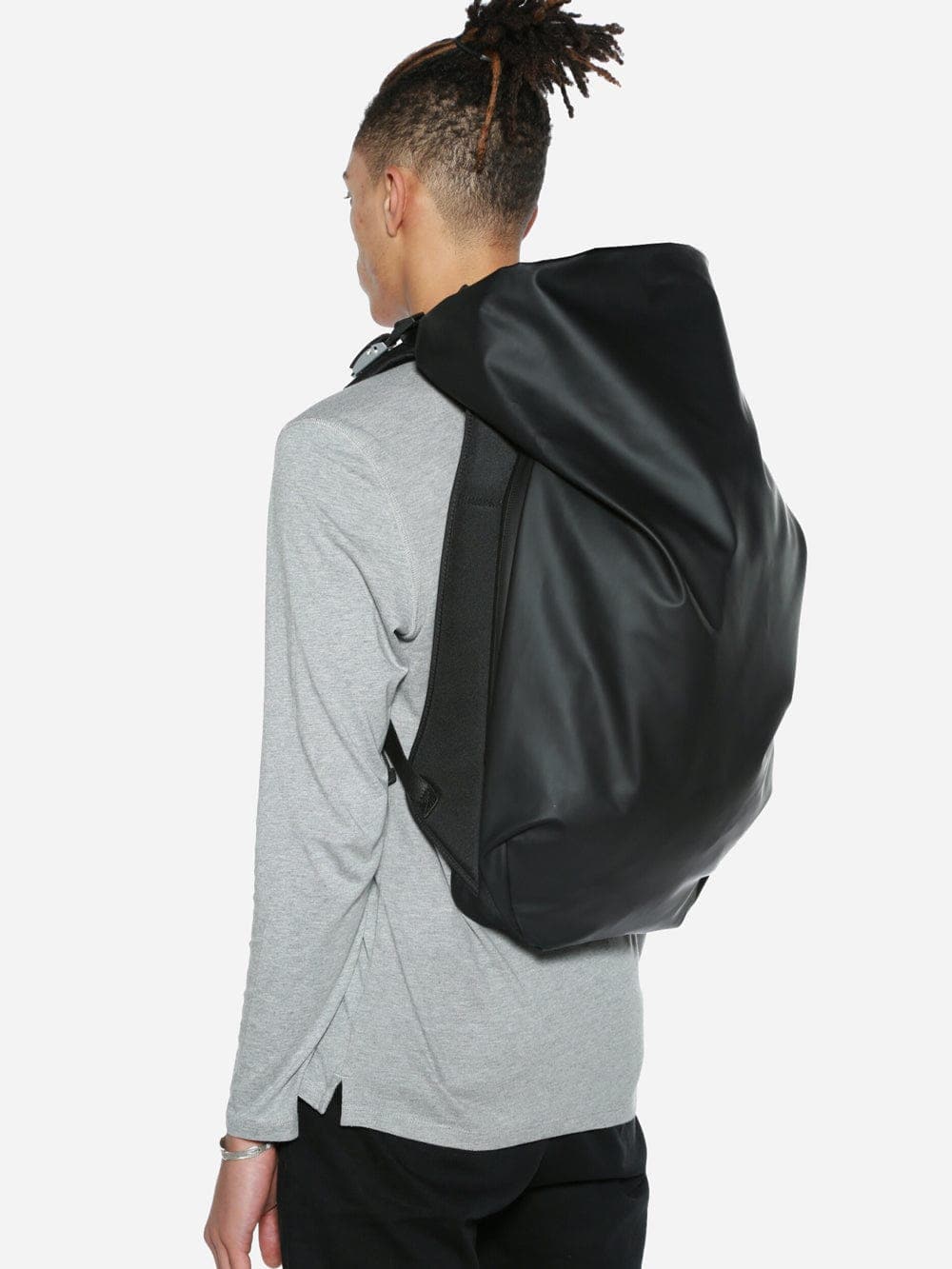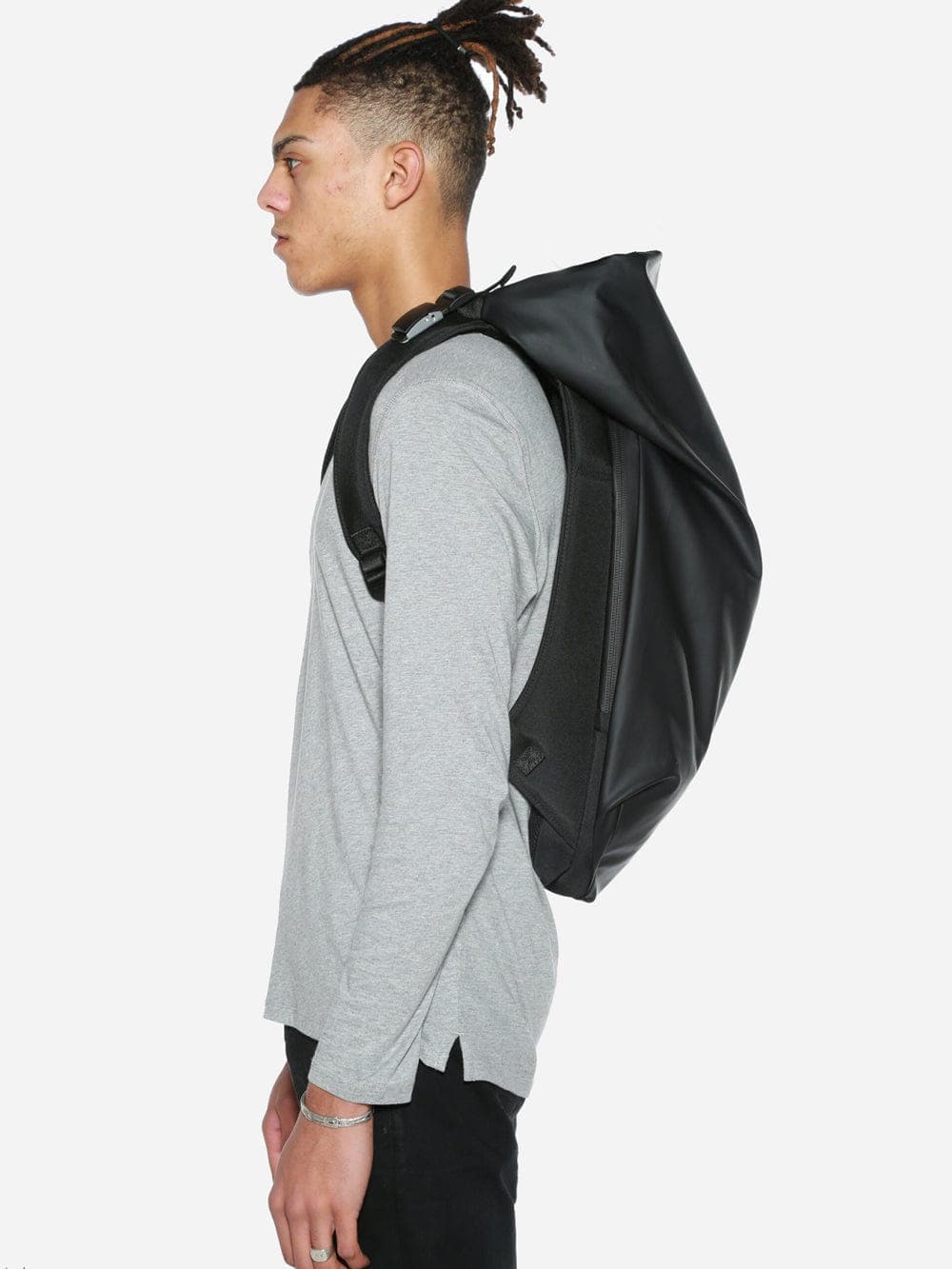 Shipping Info: Asia & Pacific
Welcome to our online store for Asia & Pacific. If your shipping destination is the USA, please visit our webstore for USA. If your shipping destination is in Europe, please visit our webstore for Europe.
Shipping Information
Online orders are shipped from our logistics partner in Hong Kong.
Unless otherwise agreed, shipping will be carried out to the address provided by the customer at checkout.
For our shipments we use DHL / SF Express / Speedpost and cannot deliver to APO/ FPO addresses or P.O. boxes.
The risk shall be transferred to the customer when the goods are collected by a forwarder or carrier, in any case when they leave of the warehouse of côte&ciel.
The terms and conditions of DHL / SF Express / Speedpost will apply. These can be found at DHL / SF Express / Speedpost respectively.
Please note: Some countries may have restrictions on the receipt of specific items.
Delivery Times
We usually dispatch orders on a daily basis from our warehouse and aim to dispatch all orders within 48 hours (Monday-Friday). We do not offer weekend delivery.
Depending on the selected shipping method, DHL / SF Express / Speedpost will deliver your parcel according to their services. Estimated delivery times are to be used as a guide only and commence from the date of dispatch.
For Standard Shipments, the estimated delivery time (after pick up by DHL /SF Express / Speedpost) is 1-6 days (depending on your location, it may also take longer).
côte&ciel is not responsible for any delays caused by destination customs clearance processes.
Shipping during Sales
During sales periods there may be a delay in dispatch due to the high volumes of orders to be processed and fulfilled.
Shipping Rates
We offer free standard shipping (1-6 business days) on all orders over $100. There is a $12 shipping fee for orders under €100. The standard shipping rate applies to regular orders placed in our webstore. Alternative rates apply to special projects and collaborations. For further information, please contact support@coteetciel.com 
Where do we ship to?
From our online store for Asia & Pacific we currently ship to: China Mainland; Hong Kong; Indonesia; Macau; Philippines; Singapore; South Korea; Taiwan; Thailand; Vietnam.
For shipments to Japan, please visit coteetciel.jp
If your shipping destination is the USA, please visit our webstore for USA. If your shipping destination is in Europe, please visit our webstore for Europe.
Taxes & Duties
Your order may be subject to import duties and taxes, which are levied once a shipment reaches your location.
You will be responsible for paying additional charges for customs clearance; we have no control over these charges and cannot predict what they may be.
Customs policies vary widely from country to country; please contact your local customs office for further information.
Additionally, when ordering from coteetciel.com, you are the importer and must comply with all laws and regulations of the destination country.
You authorise us to designate a carrier (DHL / SF Express / Speedpost) to act as your agent with the relevant customs and tax authorities in the destination country, to clear your merchandise and advance (on your behalf) any duties and taxes owed by you.
Track your order